Motivational and Informative Conference
by Sherri Frost
(Florida, USA)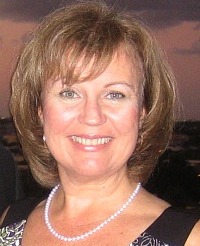 It's been only three weeks since I returned from the SBI Conference in Tampa.

As a result of what I learned, I have been more productive than I have ever been.

I have:

Added 38 new pages to my site


Put adsense on my site for the first time and I'm already making money


Added 30 new affiliate productS


Entirely revamped my home page
While I was at the conference I:
Shifted my thinking about my MWR to open up new opportunities


Found guest writers to write a page for my site in exchange for a one-way link


Got honest opinions and evaluations of my site


Learned more about keywords, driving traffic, linkbuilding, affiliates, working productively, social media


And so much more!
Without a doubt the best part was the camaraderie of being with other SBIers from beginners to the experienced. It was very motivational and has spurred me to take massive action.
I can hardly wait until the next one!
Sherri Frost
http://www.hypnosis-self-help.com